We'd like to share our technical know-how, industry knowledge and understanding of applications and processes with you in a series of articles in our Knowledge Base.
New items will appear over time, but please let us know of any topics you would particularly like covered.
We are certified to ISO 9001:2015 quality standard by UKAS accredited British Assessment Bureau Ltd.
Optris GmbH
Optris GmbH has been developing and manufacturing innovative infrared temperature devices for non-contact temperature measurement, including thermal imaging cameras, industrial infrared pyrometers and hand held thermometers, for fifteen years.  The comprehensive product portfolio comprises infrared measurement devices for a wide variety of industrial applications as well as science and R&D. Along with free thermal analysis software, Optris products enable constant monitoring, control and optimisation of virtually every manufacturing process, along with resulting reductions in production costs.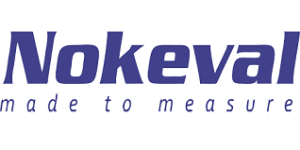 Nokeval Oy
Founded in Finland in 1980, Nokeval Oy specialises in measuring temperature, humidity and other environmental parameters. The wide selection of products includes the OVA range of wireless data loggers and systems, wired temperature transmitters, panel meters, field displays, signal converters, galvanic isolators and temperature sensors. Investing heavily in product development, Nokeval are proud to offer the latest in product technology.
Kobold Messring GmbH
Founded in 1980, Kobold Messring GmbH is one of the leading manufacturers of industrial instrumentation products. Expert in the field of industrial measuring and control equipment, Kobold offer their customers a comprehensive portfolio of equipment covering flow, pressure, level, temperature, humidity and more, which can be installed and used in various industrial processes.